Market is the most honesty place. To determine if a product can bring value to the customer, first thing to look is the reaction from the market.
Handtop Tech is aiming at high end UV printing. During APPPEXPO, Handtop Tech became the hot spot again, 102 units were sold out in 4 days of the exhibition time.
This is the second biggest show in China after the New year. One the first show, 45 units were sold on DPES, Guangzhou.
On Guangzhou show, triple row Ricoh application and double row Kyocera symmetrical array was the first launch, which proved to be recognized by the market according to the 45 units of closed deals.
After one month, 102 units sold on Shanghai show, the growth rates is over 100%. This is the fast react from market for our latest applications.
New applications brings great differences, which will help the customers to stand out from the competitions. If you want to know more about these new applications, please click here for details.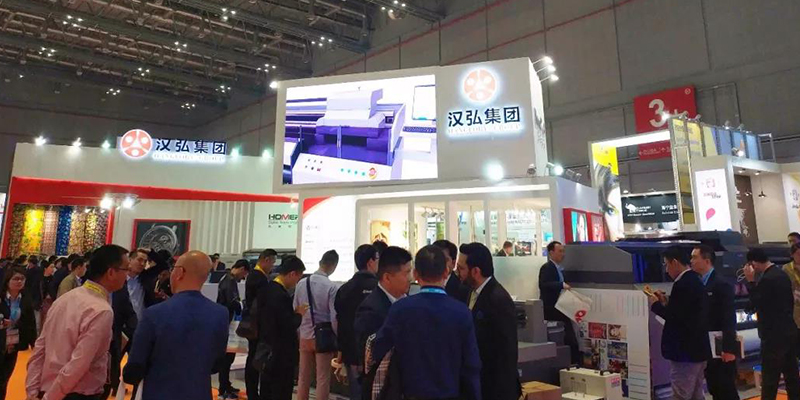 Handtop tech did not initiate any special policy to reach this high sale volume. It is contributed by the latest applications. These applications upgrades the productivity, precision and different inkjet solutions, enabling customers to stand out in competition.
Handtop is always a representative brand for middle and high end industrial UV inkjet printing printers in UV inkjet printing industry. Featured as excellent machine quality and service quality.
In fact, price is never an advantage of Handtop Tech, customers choose the quality of Handtop and the productivity and precisions beyond limits. This is more important than cheap price.
Digital inkjet technologies with proprietary intellectual property rights
Handtop developed digital printing control systems for hardware and software all by itself. There are few firms in China insist with proprietary intellectual property rights. But Handtop possess independent research teams from digital control to original mechanical designs as well as ink and techniques and applications. Providing full set of solutions to customers.
On the expo, Handtop presented triple row Ricoh application capable of realizing white-CMYK-varnish simultaneous printing. In the meantime, the double row Kyocera symmetrical array solution also reaches global top level in all specifications. Under same configurations and printing format, the productivity is doubled. Take 3.2m hybrid printer as example, production speed (standard mode) is 116 sqm/hr. Even if under high precision mode (9pass, 1200*1200dpi), the productivity still reaches about 90 sqm/hr. This application also fixed the difficulty of curing bandings. With this application, customers are able of performing high-speed and fine-art printing, helping them to get smooth growth in market share.
Hanglory group owns 5 branch companies, the other 4 companies are as the same as Handtop Tech, belong to the high-end brands in their industries.
Homer textile is a textile digital printing equipments manufacturer. In China, the market share of Homer for industrial sublimation printers is over 80%.
CNTOP is the leading brand for garment printing machines in China. The oval + digital hybrid garment printing solution is invented by CNTOP, they have launched global cooperation with M&R.
Hansharp is a PCB legend printer manufacturer, opened up a digital time for PCB board character printing in China. Featured as accurate and precise printing.
Handway industry has launched several Single Pass digital printer models for packaging and label industries. Under Single Pass, we calculate the productivity by minutes other than hours, which is also a top level in digital printing.
Handtop Tech is not just a simply UV printing company. The potential strength behind it is the evidence of the ability to produce high-end UV printing equipments. As its mission indicates, create value for customers. Handtop tech is practicing by real power, letting every customer to make a difference on their businesses.
Let's meet on FESPA, Berlin
FESPA, Berlin in Germany is coming soon. During 15th-18th May, all brands from Hanglory Group will be showing in Berlin, we are looking forward to meeting you in Germany. Our booth number is 3.1-A30.