14th Nov local time in The Netherland, Handtop Tech Europe New Product presentation took place in Amsterdam. This conference will last for 3 days. Handtop Tech is launching the latest magnetic drive solution on classic UV models with double row Kyocera heads, this solution will enrich the Handtop product family and provide high end option for all the customers.
Visitors from all over Europe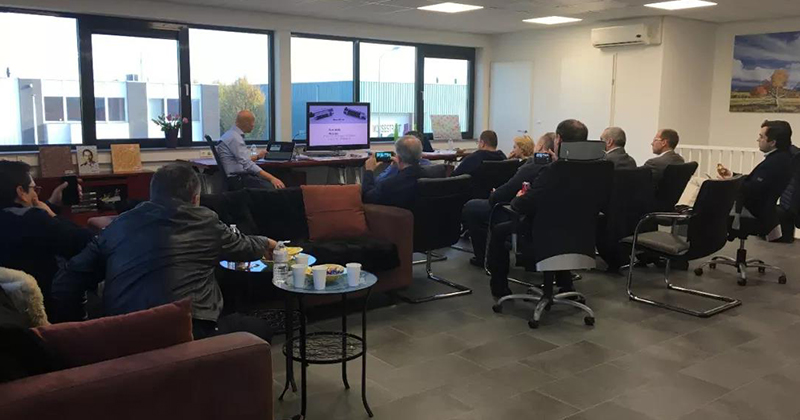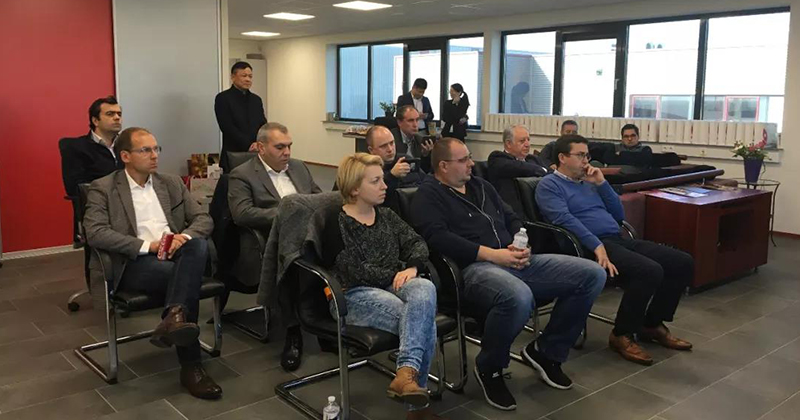 Customers visiting and discussing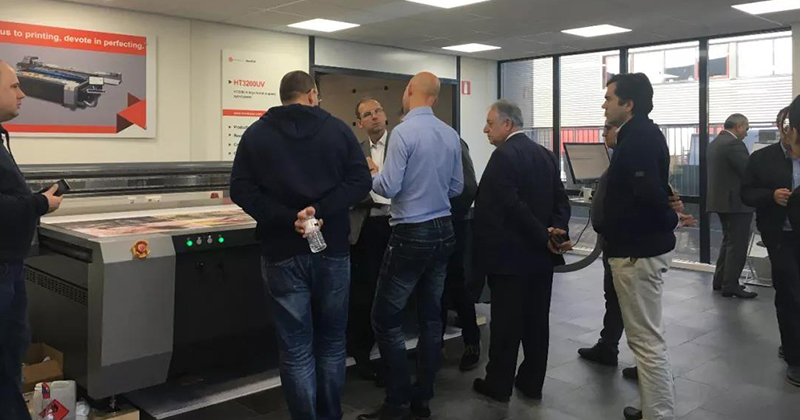 New machine with advance tech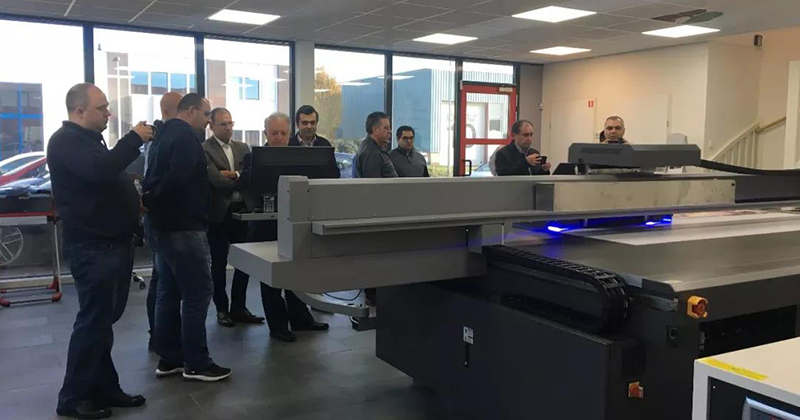 The linear motor application present by Handtop is using magnetic drive technology. Aiming at more specialized market needs and create more value for customers by providing more focused solution for the industry. There are numbers of advantages can't be ignored in this magnetic linear drive solution from Handtop Tech:
1.Perfect curing and unique data processing result in bending-free, restore the true beauty of advertising graphics
2.Grey-scale printing presents fine-art printing, elevates the visual punch
3.Wide range of application including advertising roll media, signage boards and decoration materials, etc.
4.VOC free Handtop UV ink, environmentally healthy
5.Professional and comprehensive after-sales service, excellent using experience
group photo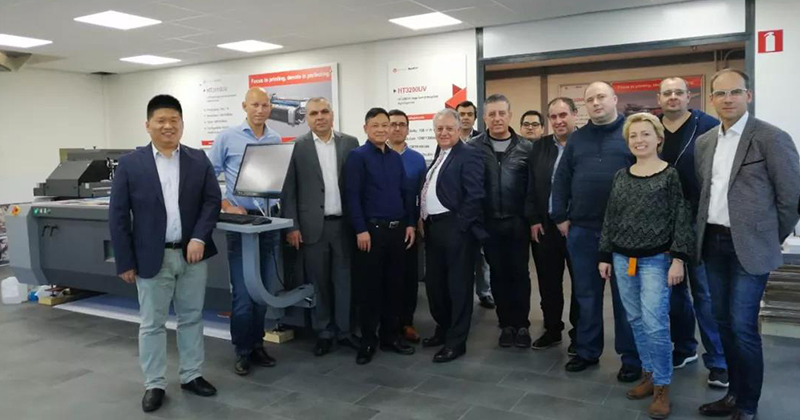 Handtop Tech thinks the customer satisfaction as one of the most important task, with its professional and experienced engineers team as well as a comprehensive service system, Handtop is capable of giving comprehensive technical service for customers during the overall period of before-sales, sales and after-sales. The new product presentation will continue in the next 2 days, we sincerely welcome your visit to The Netherland and see our new products.
Handtop 2018 Europe New Product Presentation
Date: 14th-16th of November
Address: Morsestraat 11a, 4004 JP Tiel, The Netherlands